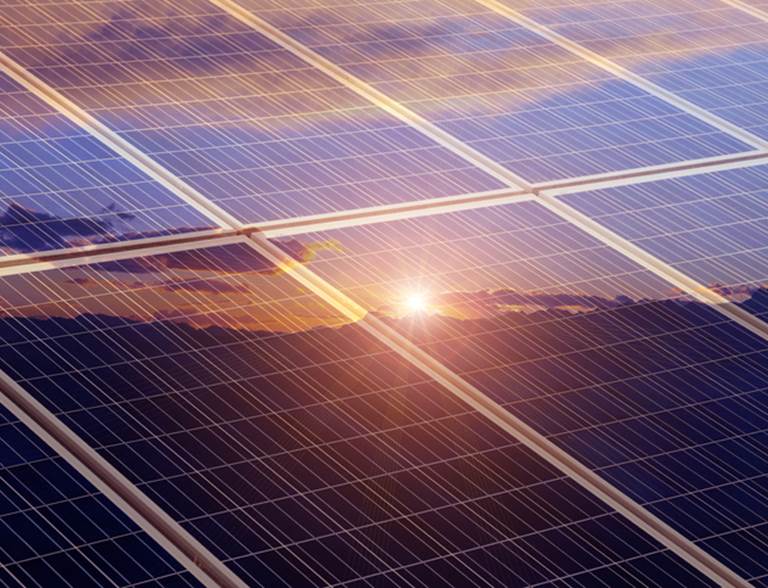 Energy transition requires large-scale financing
​PGGM is investing in the first of a series of French green government bonds. Green bonds offer the scale required to finance the transition to a clean energy provision.
The signs that a major energy transition towards a fossil free world has really started now are very clear. But such an acceleration requires a lot of capital. The French state is now facing up to this challenge by issuing a series of green bonds.
France is raising a minimum of 20 billion euro to finance a comprehensive sustainability programme. PGGM has invested 330 million euro in the first issue which was launched on 24 January 2017. It is our conviction that institutional capital providers such as pension funds can and must play an important role in the financing of large-scale climate solutions.
PGGM has made this investment from PFZW funds. PFZW recently widened the interest mandate and thus created more options for generating a competitive return on the pension fund whilst contributing to climate change solutions at the same time. Green bonds, issued by governments and supranational institutions such as the European Investment Bank (EIB), offer investors with sustainability objectives the scale and the liquidity they are looking for.
How dynamic is the green bond market?
Green government bonds are new and their issue by governments shows that they too are taking responsibility for financing green growth. PGGM has previously advocated just this in a position paper with the Danish PKA.
After Poland in December 2016 France is now the second country to issue sovereign green bonds Various French ministries have already identified 13 billion euro in government spending which is to be financed from the green bond programme. The green bond issued on 23 January is the first in a series that will raise 20 billion from the market. The programme is directed at combatting and adjusting to climate change, protecting biodiversity and reducing pollution.
Governments are entering a rapidly growing bond market. It had already doubled in size in 2016 when over 90 billion dollars in green bonds were issued. A 60 percent increase is forecasted for 2017.
Were we not already taking part in green bonds?
For PGGM, green bonds are part of the 'Investments in Solutions' programme. We have already invested a total of approximately € 600 million euro in green bonds in the corporate credit and emerging market credits, including in power network company Alliander, about which we published previously here. Early in 2017, we invested 15 million euro in the green bonds of the Italian energy company Enel. With these corporate green bonds we have gained the necessary experience and confidence to take the step to the larger French green bonds issues.
Why does a green bond have to behave like an ordinary bond for us?
Just as for regular government bonds, we cannot make any financial concessions for green bonds. Nor do we have to: the 'green' label is a true bonus for our reputation and that of the issuer, who will bear the additional costs of issuance. A green bond also attracts new, reliable investors to the issuer and will provide it with it the necessary knowledge and expertise to make the organisation more sustainable.
In addition, green bonds have an important signalling effect. Through this issue France shows other countries, financial markets and project developers that it is serious about climate policy. Green bonds of institutions such as the European Investment Bank have indeed served as a benchmark and driver for the private sector to attract green financing.
What exactly are we buying with a green bond?
The most important element is transparency as the revenue of a green bond is earmarked for specific, green projects. It is precisely this direct link between bond revenues, green project financing and sustainability impact that makes green bonds attractive for our client PFZW. If the green bond is issued according to the Green Bond Principles as set by the International Capital Markets Association (ICMA), the issuer will report on the impact of the projects it financed. PGGM is a member of the ICMA Green Bond Principles and sees that the majority of the green bond issues now follows this framework.
Can a 'brown' party issue a green bond?
Poland's economy is still heavily reliant on coal. But even with its relatively large carbon footprint Poland could issue a green bond provided it complies with the Green Bond Principles and only finances green projects. PGGM is of the opinion however that the signal coming from a green bond is only credible if the issuer - country or company - pursues an environmental policy which is in line with the objectives of a green bond.
Share or Print Article
click on the icon