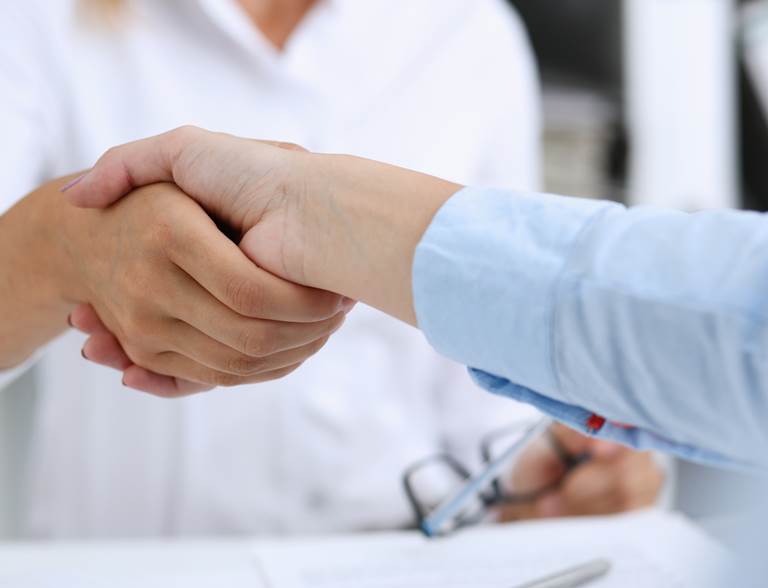 Working at PGGM. Terms of employment
Find out more about our terms of employment that go with working at PGGM and on which you can count on when applying to one of our vacancies.
Lots of opportunities to develop yourself in an inspiring working environment. At PGGM, you increase your skills by working together and sharing knowledge. You are given the freedom and responsibility to create a work-life balance that suits your lifestyle. An open and honest corporate culture is part of that. If you choose PGGM, you choose for society and yourself. Our terms of employment include:
A full-time 36-hour working week which you can largely plan yourself.
A competitive salary appropriate to your knowledge and experience, with 8% holiday allowance and a year-end bonus of 7.5%.
26 days' holiday.
All the facilities you need to do your work well in any location, including a smartphone and tablet.
A monthly mobility allowance based on commuter distance, whereby we reimburse 100% of your 2nd class public transport costs. If you drive to work, we have plenty of parking available in our own parking garage.
An extensive training budget for internal and external training and/or courses.
A good pension scheme as a participant of pension fund PFZW.
Discount on the basic insurance and supplementary packages of CZ insurers.
There is also a collective labour agreement in which you can read all about your entitlements and applicable regulations. You can download the PGGM collective labour agreement here.