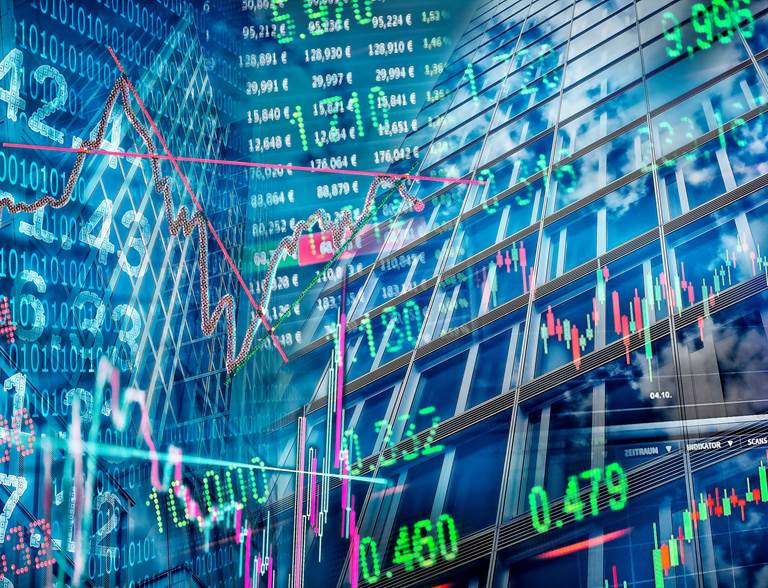 Impactful companies: stable investment in times of crisis
PFZW investments in listed companies that have been selected for both their societal and financial returns perform relatively better than the broader index, Martin Eijgenhuijsen and Dirk-Jan Verzuu conclude.
In times of great stress on financial markets and panic-stricken reactions on the stock market, it is important for a pension investor to seek guidance in the long-term prospects of companies and their impact on society.
This is reflected in the mandate of Pensioenfonds Zorg en Welzijn to invest part of its equity investments impactfully for the longer term. We call it 'Investing in Solutions', but it can also rightfully be called impact investments. Under this mandate, investments are made in companies that have a positive impact on society, are of high quality and are expected to offer good financial returns in the long term. These are precisely the companies that, in times of crisis such as the current Corona crisis, see their stock market value decline less rapidly than the broader index.
The companies in this portfolio generally have a very solid balance sheet and excellent management, so they can absorb a blow. What's more, their business is about creating a positive impact on society in the longer term. PFZW wants to generate impact through its investments based on four themes: health care, climate, water scarcity and food security. They continue to be of great importance at all times, even during a severe crisis.
This portfolio includes a considerable number of companies that are contributing directly to mitigating or even resolving the Corona crisis. Take for example the pharmaceutical industry, where our portfolio company Gilead is developing a drug against the Coronavirus. This drug, remdesivir, is a virus inhibitor that was made available a number of years ago against the deadly Ebola virus. Now Gilead is also making this medicine available early in the Netherlands for seriously ill Corona patients.
Another company in the medical sector, Medtronic, supplies hospitals and clinics worldwide with medical technology devices and products. The demand for ventilation equipment and filters has increased enormously, and some 15,000 hospitals and clinics in Europe have been supplied with these life-saving devices from the distribution centre in Heerlen. The Chinese company Microport, a medical technology company that is part of our portfolio, also makes equipment that is used for lung diseases. This is one of the few companies whose share price has risen sharply during the crisis.
Abbott Labs, an American medical technology company, claims to be developing a molecular test that can show in as little as five minutes whether someone is infected with the Coronavirus. This test is expected to be launched in early April, following formal approval by the FDA, the American regulatory body. Abbott expects to deliver about 50,000 tests a day. Other companies in the portfolio, the French company Eurofins and the American companies Thermo Fisher and Danaher, are also involved in tests that can quickly detect the virus.
In times of crisis, many companies are prepared to supply their products on a not-for-profit basis. Medtronic has released its design specifications for respiratory equipment, while Gilead has waived orphan drug status for the medicine remdesivir. Novartis, a Swiss pharma giant, will donate up to 130 million doses of hydroxychloroquine to combat the Coronavirus. This medication is used to prevent and fight malaria and for the treatment of autoimmune diseases, but could also be effective against the Coronavirus. Teva, an Israeli producer of generic drugs, has also recently indicated its intention to donate hydroxychloroquine.
It is not only companies in the healthcare industry that are contributing to fighting the crisis. The British company Reckitt Benckiser, for example, makes various disinfectants such as Dettol, Lysol, hand soaps and so on. These are indispensable products in the current crisis. The Dutch company DSM has also recently started production of disinfectants. Whereas Reckitt Benckiser mainly supplies consumers with disinfectants, the American company Ecolab, an important supplier to hospitals, does this on an industrial scale
In this portfolio, PFZW also invests in companies whose products continue to be consumed at all times: food companies such as Unilever and Nestlé, but also the American Sprouts Farmers Market (sales of fresh fruit and vegetables) and Hain Celestial (manufacturer of healthy food). These companies are also weathering the current crisis relatively well.
The impact equity portfolio is therefore currently behaving as would be expected. A relatively stable portfolio that declines less sharply in times of crisis. The positive impact of these companies on society does not change in the face of a crisis, and in some areas it is even highlighted.
Share or Print Article
click on the icon