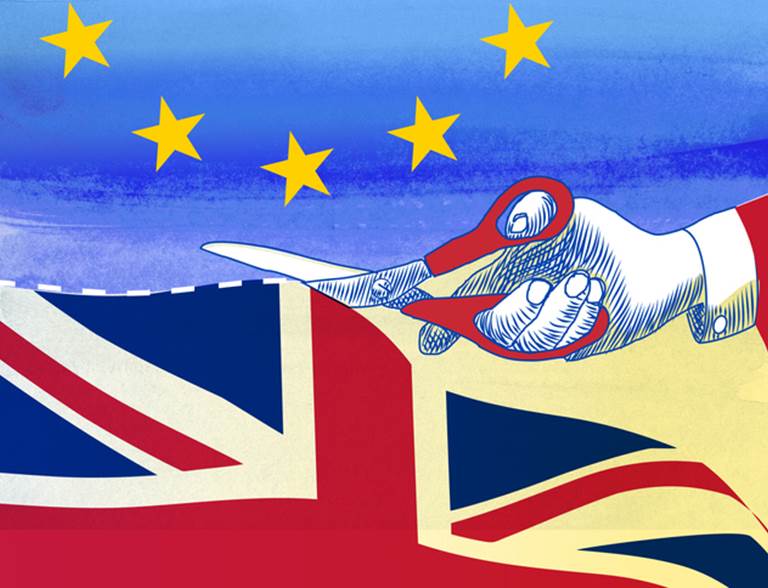 Post-Brexit pension partners in the EU: Germany
The UK's departure from the EU makes it urgently necessary for the Netherlands to enter into new cooperative relationships. Various pension related topics are involved here; we have already discussed sustainable investment in France and an adequate pension in Denmark.
Here we look at digital pension communication, and what our neighbour Germany could contribute in this regard.
Mobile workers
The lack of physical national borders within the European Union facilitates people to work across borders. And Germany is not only one of our most important trading partners, but the border area between the Netherlands and Germany also happens to be home to many of these 'mobile workers'. Working in a different country has consequences for the pensions of these people.
Participants have questions such as: where do I build up my pension? How can I access this information? And in what manner can I transfer my pension when I change jobs? Pension funds and governments can also benefit from clear insight into the pensions of cross-border workers.
To be able to communicate with participants, it is important that neighbouring countries consult with one another.
Germany has a long tradition of decentralised communication with regard to pensions. A debate is currently underway in Germany about how to maintain privacy when the rules regarding pensions communication change.
It is clear that achieving innovation within the German regulatory framework would pose problems but, ultimately, streamlined communication would be good for the pensions of cross-border and mobile workers. How do we give these participants a clear overview on their pensions? This is a question Brussels has already considered at an earlier stage.
European initiatives
The revised IORP II directive contains provisions regarding the criteria the Pension Benefit Statement (PBS) needs to comply with. The Netherlands was already mainly compliant with the criteria in the directive, but all pension funds in Europe now have the same information requirements towards their participants.
A different initiative, started up by pension organisations from five European countries, addresses the development of a service for assembling pension information. The so-called TTYPE project was launched in 2013 by the Dutch, German, Belgian, Danish and British pension sectors. The focus of this project, in which PGGM also played a role, was linking pension information in Europe and making it accessible to workers in other countries.
A final report published in 2016 contained recommendations to the European Commission according to which a voluntary European pensions Tracking Service (ETS) is achievable and valuable. Earlier this year this project received a new impulse when it was granted extra funding from the European Union.
During the next three years a working pilot will be developed. Besides providing general information about cross-border pensions, this programme will also link national pension tracking services, which will give participants a clear idea of their accumulated pensions in at least five member states.
In the meantime, German stakeholders are discussing how to structure a national service. And PGGM has worked with the German partners for the ETS project before with a view to launching its own best practice-based initiatives to improve the communication regarding pensions.
Cooperation leads to results
This Dutch-German cooperation offers mobile workers in Europe visible results on their pension situation. This exemplifies that showing character and jointly investigating shared needs leads to the improvement of pension communication between neighboring countries.
There is no reason for member states to be timid. Cooperation in a focused alliance like this will offer them and other stakeholders the opportunity to make major problems manageable and to solve them together. Irrespective of whether the focus is on pensions communication, an adequate pension or sustainable finance, a pragmatic and realistic approach will allow countries to keep learning from one another and bring about more joint interest in Europe.
Authors: Michel de Jonge, Nine de Graaf and Peter Oortmann (trainee Public Affairs)
Share or Print Article
click on the icon