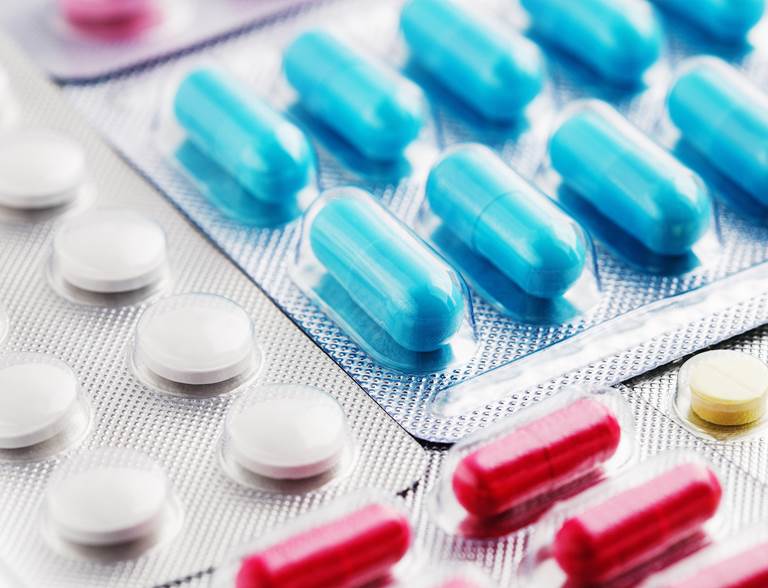 The next chapter in Access to Medicine
PGGM aims to enhance both access and affordability of medicines through various ways, such as investing in companies that are contributing to having a positive impact on SDG 3 (Good Health and Wellbeing) and by running a dedicated Access to Healthcare engagement program with investee companies.
Access to Medicine has been top of mind for PGGM for well over a decade now. In our long-standing engagement with pharmaceutical companies, we have been calling on them to, amongst others, contribute to the strengthening of healthcare systems in developing countries. This can be done through various ways, ranging from making medicines affordable to people with little financial means to waiving patents to enable local production of patent-protected products.
On November 15th the latest installment of the biennial Access to Medicine Index was released. The Access to Medicine Index (or AtMI) is a ranking which evaluates and rates the access to medicine policies and performance of the twenty largest pharmaceutical companies. The Index has been around since 2008 and PGGM was among the first investor signatories. The AtMI has been an instrumental tool in putting Access to Medicine in developing countries on the agenda of the pharmaceutical sector.
The main takeaway of this year's Index was that companies that were already doing well have improved even further. Programs launched by individual companies that were considered best practice some years ago, such as taking access into account during the research & development phase, have now become the standard for many. Simultaneously collaborative initiatives to solve issues like the lack of efficacy and tolerability due to genetic differences (such as through GRADIENT and the ATOM coalition aimed at improving access to essential cancer medicines, have been launched over the past two years as well. Several companies have also set up local hubs (for example in Sub-Saharan Africa) from which they will roll out their current access programs and have pledged to allocate more R&D funding to disease areas that predominantly burden the population of developing countries. We applaud these and other collaborative efforts as PGGM believes that improving access to medicine is not something that companies compete on; it should be a common objective.  
On November 28th, PGGM attended the official launch session of the AtM Index in London which also gave us the opportunity to discuss the outcomes with six of the companies that were ranked. We were very pleased to hear the reasoning we have been telling companies for years, such as building up a presence in new markets and making up for lower prices by selling higher volumes, now coming from the other side of the table. Pharmaceutical companies seem to better understand that they have an unparalleled opportunity, but also responsibility, to have a positive impact on the lives of people across the world.
The general consensus was that during the next years the efforts of many pharmaceutical  companies, whether this concerns pledges to invest in R&D aimed at relevant disease areas or geographical scoping of access programs, will increase even further. This trend makes us hopeful that patients in developing countries will increasingly be able to get the treatments they need.
Has the journey on improving access and affordability to good quality medicines now come to an end? Unfortunately not. There is always more that can, and should, be done, obviously by the companies scoring poorly on the AtM Index but also by those leading it. For example efforts made to enhance Access to Medicine/Healthcare are currently still to a large extent mostly driven by input; companies often don't measure, and therefore don't know, what the actual impact is on the ground.
Additionally, like with many other corporate (sustainability) programs, there is also the recurring risk that, as opposed to being considered part of company strategy, access programs are very much dependent on individual CEOs/executives of companies. This means that for example the departure of a CEO or a challenging economic environment, can lead to a scale-down or discontinuation of access programs. As part of our commitment as a responsible investor, we will continue our discussions to focus on some of these laggards but also on topics like impact measurement and the inclusion of Access targets into the remuneration of the board. The latter can ensure a better alignment of the company's access strategy and the interests of its executives.
Share or Print Article
click on the icon