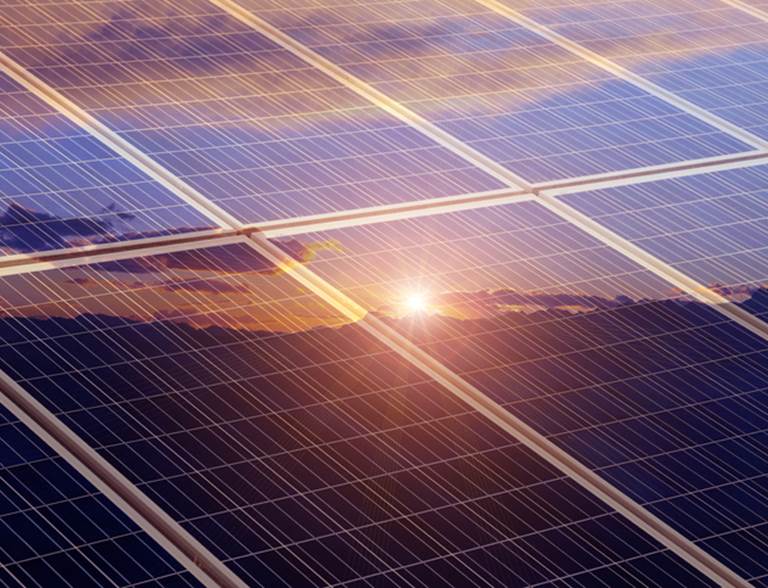 The PGGM-FD Impact Investment Initiative: kickoff for increasing societal impact
​On 24 January PGGM, in collaboration with FD [dutch financial newspaper] and BNR News Radio, organised the Impact Investment Initiative. Eloy Lindeijer reflects.
The first event in a series of meetings with the aim of stimulating collaboration between banks, investors and companies to jointly increase our societal impact. Go to fd.nl/impact for an audio and visual impression of the event.
Sustainable development in the world is essential in order to generate good and stable investment returns in the long term. Companies and capital markets are at a tipping point: they increasingly realise that merely looking at financial returns in the short term is no longer adequate. The impact companies and capital providers have on the ecosystem and society and the risks which those investments run due to the changing environment, are reasons to look at societal impact.
Investing with impact is good for the world and good for the financial results in the long term. Nevertheless, according to the Dutch Association of Investors for Sustainable Development (VBDO), only 1.5% of the institutional capital in the Netherlands is invested with a specific impact objective. Why is that? And what, exactly, is impact investment? When does a company or project contribute to a societal or environmental solution and how do we handle the financial risks associated with this? How can we finance innovation for a better world?
In order to find answers to these and similar questions and to formulate specific steps towards sustainability, PGGM and FD/BNR News Radio organised the Impact Investment Initiative. PGGM believes that collaboration between banks, investors and companies is needed to stimulate the new way of thinking about strategy determination, risk management and target setting in order to increase our mutual impact. During the event, the parties investigated the obstacles but in particular looked for solutions to remove these barriers for impact investment.
Obstacle 1: risk sharing
Institutional investors often feel compelled to primarily invest in companies and projects which have relatively known and predictable returns. Investing in (sustainable) start-ups and innovations is often tricky, as during their first years they are usually small and involve many uncertainties and therefore risks. By developing blended finance constructions with banks and other public and/or private investors, we will be able to finance these companies and innovations better.
We support initiatives such as the Dutch Investment Institute (NLII) that, together with institutional investors, develops propositions that meet both investment requirements and investment needs in the Netherlands. We also participate in the Sustainable Financing Platform which was, among others, created by The Dutch Central Bank (DNB). The objectives of this platform are to create cross-sectorial links, to jointly prevent or remove the obstacles to sustainable financing and to give positive impulses to sustainability. Within the SDG Investing Initiative (SDGI) of the Dutch financial sector, we are also looking for possibilities for blended finance. We warmly welcome these types of initiatives and hope to get broad support and action from banks, investors and companies.
Obstacle 2: standardisation
A certain degree of standardisation is required in order to understand when we actually have impact. In 2015 the United Nations developed a framework that can be used for defining impact; the Sustainable Development Goals. By contributing to the realisation of these 17 global goals, all of us together ensure there will be an inhabitable world, now and for future generations. In 2016 APG and PGGM have developed a standard to contribute to the SDGs, called Sustainable Development Investing (SDI). Several international investors have signed the SDI statement. In this way we hope to take the first steps towards creating a global standard for impact investment, which can be used to compare the efforts and societal contribution of investors and companies.
Obstacle 3: impact measurement
Good intentions are wonderful but how does one actually measure the impact of our actions on people and the environment? When companies become more transparent with regard to sustainability risks and opportunities, how they deal with these, and the societal value they add through their products and services, markets will become more efficient and solutions for a more sustainable world can be financed in a more effective manner. It is important to focus on specific issues and solutions in which one wishes to contribute as investor. By taking only a few indicators, such as production of sustainable energy and creation of jobs, one could formulate specific objectives, invest in specific companies and projects to achieve those objectives and communicate these to the stakeholders.
Next step: joint action towards a better world
We wish to increase sustainability through sharing knowledge with each other about impact, by inspiring with specific examples and looking for collaboration. Several ideas already surfaced during the Impact Investment Initiative. For instance, a proposal to create an impact fund on the basis of the contribution to the Sustainable Development Goals. Another idea that was put forward was to launch an 'externalities fund' where investments will receive an intrinsic CO2 price. I would like to call on all participants to actually make progress with these and other ideas and initiatives and to show leadership in sustainability. The large attendance of the top of the business world, banks and investors at the event indicates how much we all feel the need to make this change. Only together we are able to contribute to a better world. As the well-known African proverb teaches us: "If you want to go fast, go alone. If you want to go far, go together."
Investing with impact at PGGM
Since the foundation of the pension fund, which is now the Pensioenfonds Zorg en Welzijn (Pension Fund for the Healthcare and Wellbeing Sector), PGGM has been investing with societal impact. This is partly due to the fact that the pension participants from the healthcare sector are above average socially involved. We invest in companies and projects that contribute substantially to solutions for climate change, water scarcity, food security, and healthcare. We also do this in cooperation with other parties. An example is the investment in the Amvest Living & Care fund with which we, together with insurance company Aegon, contribute to the creation of rental care homes in the Netherlands as an alternative to the overcrowded retirement homes.
Share or Print Article
click on the icon