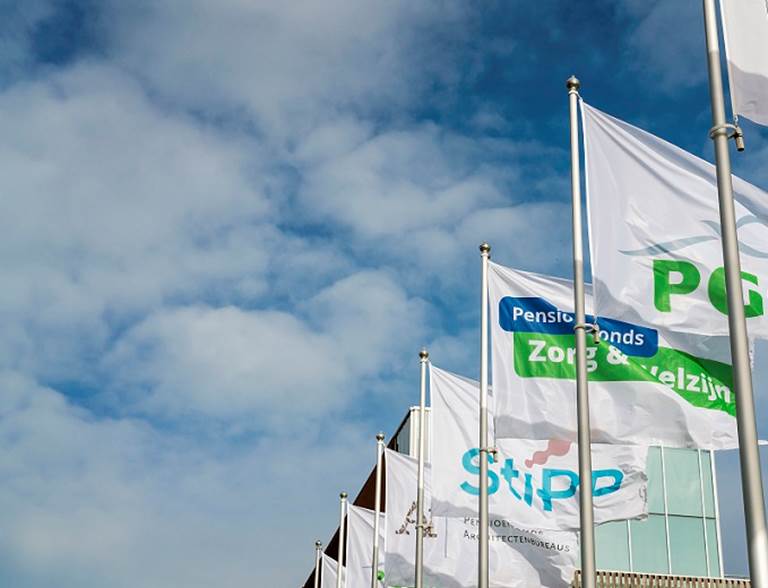 Working at PGGM. Impact4
How much impact do you want to have in your work? At PGGM you are right at the heart of four important societal developments. You are involved in them, but you also have significant influence on them. So with us, you're not just having impact, you're having an impact tot the fourth power.
1. Impact on the retirement plans of 4.4 million people.
Together, we administer the pensions of 4.4. million Dutch residents, many of whom work in the health and welfare sector. As such, we are also responsible for winning the trust in one of the biggest and most important sectors for the welfare of the Netherlands.
2. Impact on the future of the pension system
Due to our size and professional expertise, we play an important role in futureproofing the changing Dutch pension system. This will need to become more flexible and respond better to people's individual lives. 
3. Impact on the future of healthcare
With our wealth of knowledge and data about the participants who accrue their pension through us, we can help the health and welfare sector renew itself and enable the people who work there do so with enjoyment and continued vitality.
4. Impact on what may grow
With an invested capital of 252 billion euros, we influence what may grow and what may not. We believe that money is a driving force, with which we can push the environment and society in the right direction.
Regardless of whether you work for PGGM in the call centre or manage part of our investment portfolio, whether you help build our IT systems or make actuarial pension calculations, you have an enormous impact on your environment.
Working at PGGM. Impact4
Stay informed!
Follow us on social media