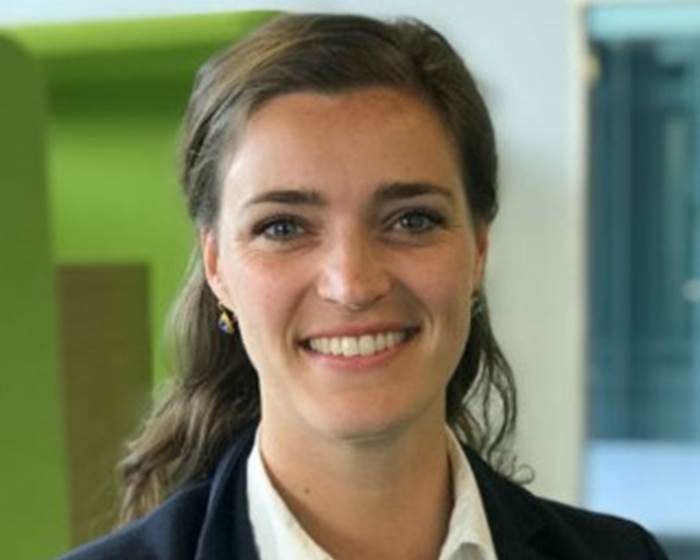 Dolores de Rooij
Associate Investment Manager, team Infrastructure
"PGGM is rather a hidden treasure."
What made you decide to come and work for PGGM?
PGGM is a pension administrator which promotes Responsible Investing. That appealed to me. Besides being able to acquire more knowledge and put it into practice, I was looking for an organisation that is aware of its societal impact. Because PGGM is a long-term investor, investment risk and return are analysed from that angle.  I am also given the scope to bear my own responsibility, although I can always rely on experienced colleagues in my team as well as on external advisers appointed for advanced investment opportunities. In that respect, it is genuinely a knowledge organisation which is not very well known among many younger finance professionals. So, I also feel it is rather a hidden treasure.
What do you do in your current position?
My team is responsible for investing in international, scalable infrastructure projects. We do that in sectors like telecom, transport and energy, for example. What makes the work interesting in my department is that where direct investments are concerned, you get involved at project level. You are close to everything that happens, which makes it a great learning environment for a finance professional. Particularly because it makes you very aware of the complexity and dynamics involved. At PGGM, I work a lot with other departments, like Legal, Tax and Risk Analysis. With the latter, we look at the investments we are making from the risk perspective.
What do you feel characterises PGGM?
I currently work in a team with around 25 people. It is an international team with lots of experienced people who have been working in this field for a long time. Which makes it ideal for a steep learning curve, although you are naturally expected to exercise a large degree of independence in your work. PGGM is a horizontal organisation, which means you can learn a lot in a short space of time. We mainly focus on the US and Europe, which means you travel a good deal. What characterises PGGM in my view is that from its base in the forests of Zeist, it manages enormous investments on a global scale, something you would never expect when you walk past the farm next door.
What is the cooperation like between everyone?
I have a good relationship with my colleagues. As an associate, I often work with an investment manager and director in a project team for an investment deal. I am mainly involved with the evaluation and how the various due diligence streams have an impact on it. I am also responsible for the internal contact with other departments and increasingly with the contact with the appointed advisors. We occasionally organise a dinner or go for drinks outside working hours. And every quarter, we have a strategy session which we end with dinner and drinks. An important element for good cooperation and positive dynamics, in my view.  
Er zijn nieuwe artikelen geladen.