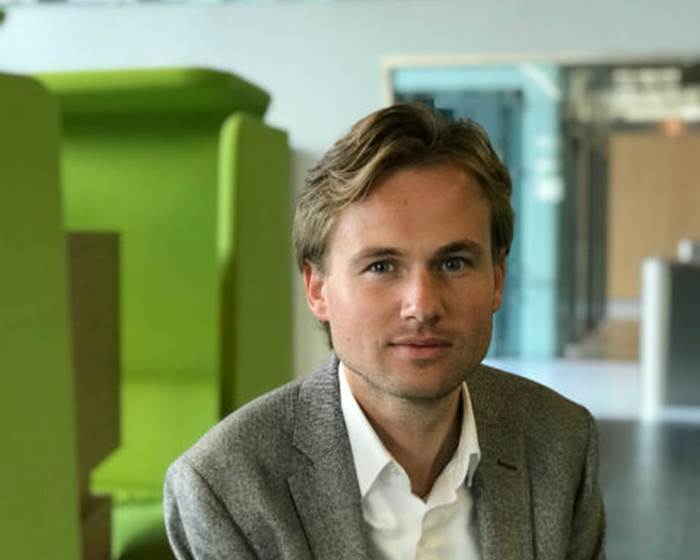 Sebastiaan Blom
Junior Investment Manager – Team Private Real Estate
"PGGM invests around 13 billion in private real estate. That means you have a real impact and are part of big deals."
What image did you have of PGGM before you joined the organisation?
When I came to PGGM for an in-house day 3 years ago, I did not know very much about the organisation. I knew that it was an investor for pension funds, but otherwise I didn't really know. That in-house day really changed that. We were given presentations about the company and we also did some work ourselves. At the end, I was so enthusiastic that I decided to apply for the PGGM Traineeship. I was immediately given a lot of freedom and could therefore explore all the various areas of PGGM. That was a good way to learn about the organisation.
And you learned a lot?
Absolutely. In 1.5 years, I worked on many different projects. For me, that was the ideal way to discover PGGM. In a short space of time, you see many different departments and in doing so you learn what you find interesting. For me, that was mainly the asset management side of the company. But what I did not know beforehand is that my interest would specifically lie with private real estate, which is the field I am now enjoying working in. That is the nice thing about a traineeship.

What do you enjoy about your job?
PGGM invests around 13 billion in private real estate. That means you have a real impact and are part of big deals. It is an international playing field, because we invest worldwide. I work on the US desk of my department. I spent a year studying in America, so I have a strong connection with my work field. That makes it even more enjoyable. Several times a year we go to the United States to view real estate and talk to real estate companies and co-investors. We are known internationally as a reliable investor which also has an eye for the ESG factors of real estate. I find the latter important. For example, we are one of the founders of the Global Real Estate Sustainability Benchmark (GRESB).
In terms of our profession, we are always moving. So much can change in a short space of time, requiring you to completely change your strategic plans. That is a dynamic that appeals to me. Although you are mainly focused on the long term, you need to act in the present.
So, no regrets about your choice?
None at all! I do not think that many people have a good idea of PGGM as an employer. That was the same for me initially. But once you are in, you see all the opportunities. If you have ambition and want to take steps, that is certainly appreciated here.
Er zijn nieuwe artikelen geladen.