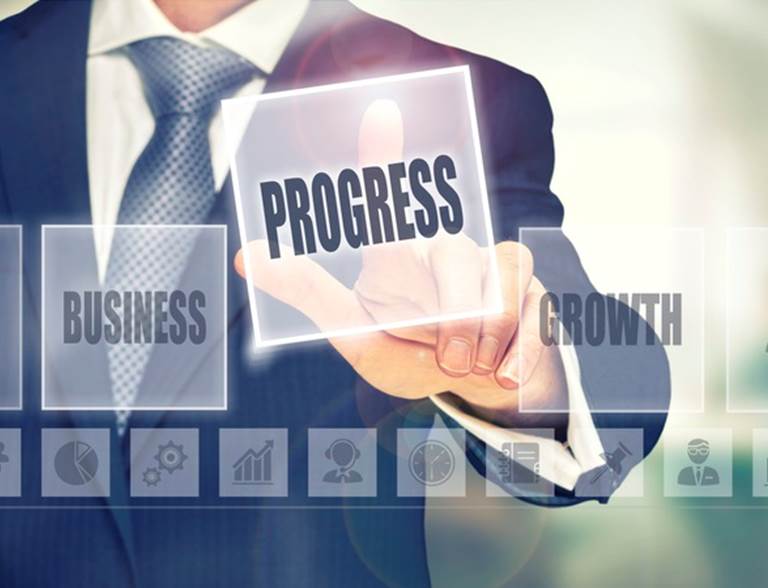 APG and PGGM develop AI-powered platform for investing in the UN Sustainable Development Goals
​The SDI Asset Owner Platform will combine SDI taxonomy with Artificial Intelligence to assess thousands of potential Sustainable Development Investments.
APG and PGGM announce their cooperation on setting up a platform for institutional investors to contribute to the realization of the United Nations Sustainable Development Goals. Powered by an innovative technology based on Artificial Intelligence, the SDI Asset Owner Platform will offer insight into the extent to which investable companies contribute to these goals. APG and PGGM have joined forces with the goal of creating a critical mass of asset owners who define what it means to be investing in the SDGs.
The SDI Asset Owner platform will use a tailor made cutting edge technological approach to help its users offer a good pension in a sustainable world. This technology, developed by APG, combines the detailed SDI taxonomy with the use of Artificial Intelligence to enable investors to assess around ten thousand listed investments on their contribution to the SDGs. The Platform will work with the data analysis company ENTIS to analyze and identify the Sustainable Development Investments (SDIs) among these.
Sustainable Development Investments
SDIs are investments that both meet asset owners' financial risk and return requirements and target companies whose products or services contribute to the realization of the UN Sustainable Development Goals (SDGs). Set by the United Nations in 2015 for the year 2030, the UN SDGs aim for a better, livable world, for example by solving water scarcity, providing access to good healthcare, ending poverty and protecting the environment.
Seeking to realize a shared approach to investing in the SDGs, the SDI Asset Owner Platform will allow asset owners across the globe to use a common definition, a common taxonomy and a common data source. "APG started developing this AI-based approach to investing into the SDGs in 2016 in order to be able to serve our clients' SDG investment ambitions (ABP targets EUR 58bn by 2020). From the start our goal has been to collaborate with likeminded investors. We are delighted to work together with our partner PGGM, and would like to invite our peers to join us on this Platform, which we seek to launch formally in the first quarter of 2020," says Claudia Kruse, Managing Director, and heading up APG's Global Responsible Investment & Governance team.
The run-up to the platform
In 2016, an international group of investors, including APG and PGGM, at the behest of their pension fund clients, put forward a common a definition of SDIs. In 2017, APG and PGGM jointly published an
SDI taxonomy. Since then APG and PGGM have taken the initiative further, and with the help of a data scientist team at ENTIS, the taxonomy has been translated into a SDI classification for individual listed companies, supported by further in-depth research.
The advantages of a common platform
The SDI Asset Owner Platform will allow asset owners to connect around a shared objective of understanding to what extent their investee companies and their portfolio contribute to the SDGs. These insights can be easily integrated into the investment process. Other benefits are improved engagement with companies and stakeholders, as asset owners will speak with companies with one voice, and can provide comparable reports to stakeholders on how they invest in, and contribute to the SDGs.
Hans op 't Veld, head of Responsible Investment at PGGM: "By joining the SDI Asset Owner Platform PGGM builds on earlier work around SDI Taxonomy and how our investments for our clients contribute to the UN Sustainable Development Goals. Creating a platform for asset owners will provide further standardization and efficiency for our sustainable investment activities and for corporates to report on their contribution to the SDGs."
Australia's leading building and construction pension fund, Cbus Super continues to encourage initiatives that contribute to the realisation of the SDGs. "We welcome the work of APG and PGGM in advancing asset owner initiatives that seek to translate the SDGs into investable opportunities," Cbus CEO, David Atkin said.
David Russell, Head of Responsible Investment at USS, added: "USS strongly welcomes this asset owner led initiative, and we look forward to working with the SDI Asset Owner Platform in assessing our exposure to and support for the SDGs."

About APG Group NV
APG is the largest pension delivery organization in the Netherlands; its approximately 3,000 employees provide executive consultancy, asset management, pension administration, pension communication and employer services. APG performs these services on behalf of (pension) funds and employers in the sectors of education, government, construction, cleaning and window cleaning, housing associations, energy and utility companies, sheltered employment organizations, and medical specialists. APG manages approximately €514 billion (June 2019) in pension assets for the pension funds in these sectors. APG works for approximately 21,000 employers, providing the pension for one in five families in the Netherlands (about 4.6 million participants). APG has offices in Heerlen, Amsterdam, Brussels, New York and Hong Kong. For more information, visit: www.apg.nl
About PGGM
PGGM is a cooperative Dutch pension fund service provider. Institutional clients are offered: asset management, pension fund management, policy advice and management support. On June 30, 2019 PGGM had EUR 238 billion in assets under management and was administrating pensions of 4.4 million participants. Around 750,000 workers in the Dutch healthcare are connected to PGGM&CO, our members organization. Either alone or together with strategic partners, PGGM develops future solutions by linking together pension, care, housing and work.
www.pggm.nl
Share or Print Article
click on the icon