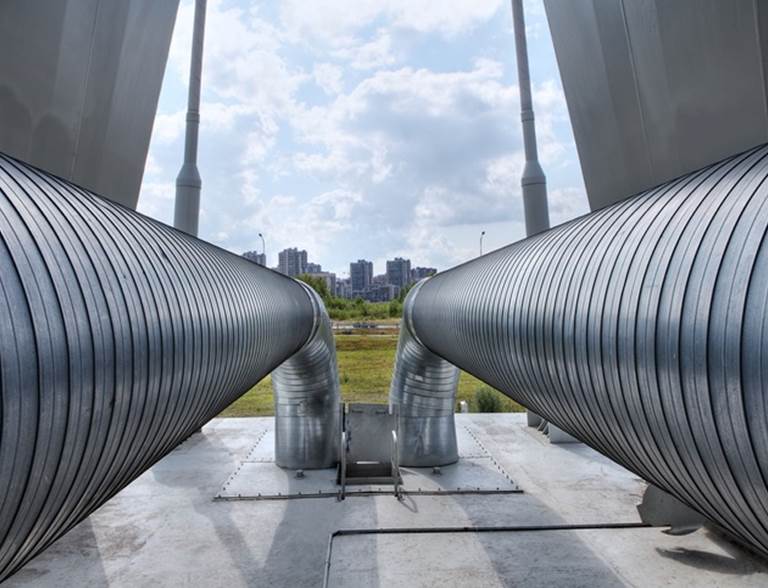 APG and PGGM Infrastructure Fund acquire holdings in Swedish heating company Stockholm Exergi
Together with European institutional investors, this makes a 50% shareholding
APG and the PGGM Infrastructure Fund have acquired holdings in Stockholm Exergi, the largest heating and cooling supplier in Scandinavia, with around 800 thousand end users in and around Stockholm. Fortum, a Finnish energy group, is selling its 50% holding in the company. In addition to PGGM and APG, the local pension funds Alecta and Keva and the institutional investor Axa are taking over the holdings. The Municipality of Stockholm will continue to own the remaining 50% of the shares.
APG is acquiring a 20.5% holding in Stockholm Exergi. PGGM Infrastructure Fund is acquiring an 11.5% holding in the business. Stockholm Exergi is active in the fastest-growing agglomeration in Scandinavia and plays an important role in shaping Sweden's energy transition. The company is developing plans for large-scale carbon capture and storage and is well on its way to reach its ambition to be climate-positive as soon as 2025.
To supply heating to its customers, the business has access to a wide range of sources which are for a large part sustainable. This way the business has the flexibility it needs to keep choosing an efficient and cost-effective mix for heating supply. As a result, the company generates stable cash flows, which makes it an attractive investment for partners.
Erik van de Brake, Head of Infrastructure at PGGM: "Stockholm Exergi is leading the way in developing and operating large-scale sustainable solutions for local heating. With the aim of becoming carbon negative in 2025, this company fits very well in our portfolio where we want to combine stable financial returns with measurable societal impact. For our PGGM Infrastructure Fund this expands our footprint in the Nordics and is a second investment in district heating after acquiring a majority stake in the Dutch company Ennatuurlijk. Through these investments the beneficiaries of our clients like Pensioenfonds Zorg en Welzijn are supporting the energy transition directly while growing their pensions at the same time."
Carlo Maddalena, Senior Portfolio Manager at APG: "The investment in Stockholm Exergi, on behalf of our pension fund client ABP, represents a significant milestone of APG's overall commitment to significantly reduce CO2 emissions worldwide. Stockholm Exergi has a fantastic track record of growth, leadership in ESG and delivering and developing customer centric solutions (like Carbon Capture and Storage), all of which are driving the long-term sustainable energy transition of Stockholm and the region. We intend to grow Exergi by investing significant capital, targeting to enhance the environmental sustainability and efficiency of its heating plants and district heating networks. Alongside our consortium partners, we are looking forward to working with management to support them in their ambitious vision, and with the City of Stockholm to develop our future long term partnership."
About PGGM
PGGM is a not-for-profit cooperative pension fund service provider. As a pensions administrator, asset manager and advisor to pension fund boards, it executes its social mandate: to provide for good old-age incomes for 4.4 million participants in the Netherlands. On behalf of its clients, PGGM manages and invests long-term pension capital of €268 billion (year-end 2020) worldwide. Rooted firmly in the Dutch healthcare sector, PGGM develops innovative provisions for labour market issues in this sector, alone or with strategic partners. Our member organisation PGGM&CO supports 764,000 workers and pensioners with a background in healthcare.
www.pggm.nl.
About APG
APG is the largest pension provider in the Netherlands. APG performs pension services on behalf of (pension) funds and employers in the sectors of education, government, construction, cleaning, housing associations, sheltered employment organizations, medical specialists, and architects. APG manages approximately €587 billion (May 2021) in pension assets for the pension funds in these sectors. APG works for approximately 22,000 employers, providing the pension for one in five families in the Netherlands (about 4.7 million participants). With approximately 3,000 employees, APG has offices in Heerlen, Amsterdam, Brussels, New York, Hong Kong, Shanghai, and Beijing. APG has been an active infrastructure investor since 2004, investing approximately €17 billion to date and over €6 billion in the energy sector including several assets across the Nordic region. APG's investments include assets within energy and utilities, telecommunications, and transport infrastructure. APG's Global Infrastructure team comprises 38 investment professionals. Visit our website: www.apg-am.nl.
Share or Print Article
click on the icon