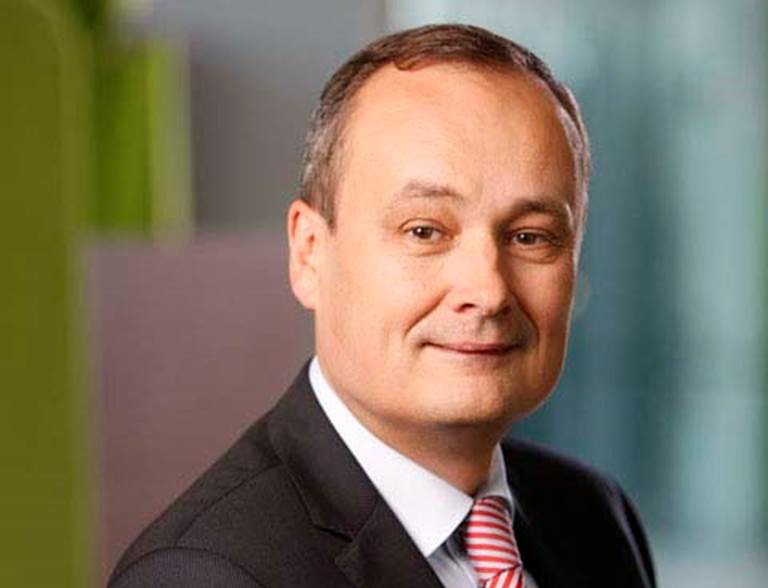 Bob Rädecker steps down as CIO Public Markets at the end of 2021
Bob Rädecker will be stepping down from his position as Chief Investment Officer Public Markets at PGGM at the end of 2021.
He has been responsible for internally and externally managed public market investments and treasury & trading activities for the past sixteen years. His successor is yet to be announced.
Under Bob Rädecker's leadership, PGGM's managed investments in public markets have grown significantly in volume and have diversified with the addition of various benchmark-oriented strategies in equities and fixed income.
Simultaneously, the focus on sustainability issues in these investments have increased considerably, resulting in PGGM being one of the first institutional investors to start large-scale, listed impact investments in 2016.
Treasury operation and the manager selection platform were also further expanded and professionalised under his leadership. At the end of 2020, PGGM was managing EUR 200 billion in public markets.
Rädecker stated: ,,After sixteen years of being responsible for Public Markets, it is time for me to move on. PGGM Asset Management will be facing important challenges in the coming years, including implementing Pensioenfonds Zorg en Welzijn's ambitious new investment policy, complying with many new national and EU regulations and the question of how to translate major societal developments within asset management. For me, this is a natural moment to transfer my responsibilities.''
Geraldine Leegwater, Chief Investment Management at PGGM, added: 'Bob has worked with great dedication on a high-quality and excellent platform for public market investments for our clients. PGGM has benefited tremendously from his in-depth knowledge of these markets. His very timely announcement that he will step down from this position at the end of the year gives us time to decide how to handle his departure as CIO.'
This year, Bob Rädecker will be exploring the options of another position within PGGM, and externally in the field of supervisory and advisory asset management and risk management positions at pension funds and insurers.
About PGGM
PGGM is a cooperative Dutch pension fund service provider. Institutional clients are offered: asset management, pension fund management, policy advice and management support. On December 31, 2020 PGGM had EUR 266 billion in assets under management and was administrating pensions of 4.4 million participants. Around 764,000 workers in the Dutch healthcare are connected to PGGM&CO, our members organization. Either alone or together with strategic partners, PGGM develops future solutions by linking together pension, care, housing and work.
www.pggm.nl
Share or Print Article
click on the icon