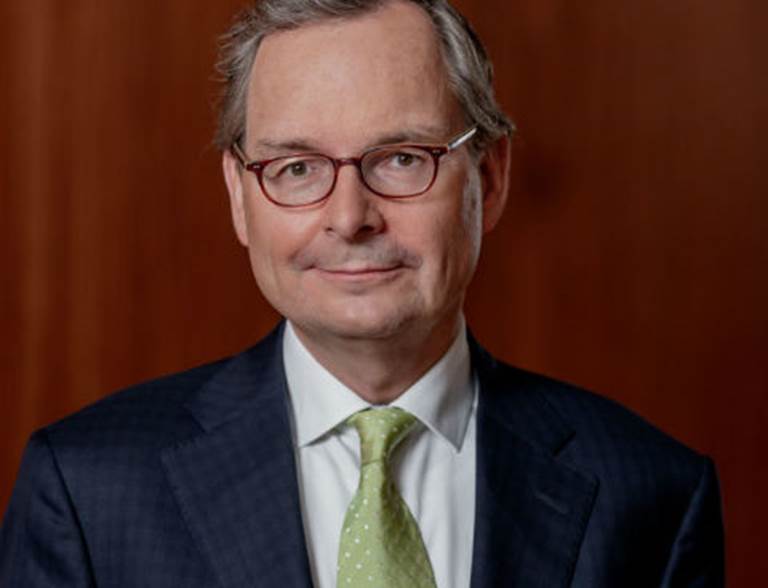 Eloy Lindeijer is leaving PGGM after nine years as Chief Investment Management
​Chief Investment Management Eloy Lindeijer will resign from his position at PGGM Investment Management on October 1st, 2020, after nine years at this post to pursue his career elsewhere.
Lindeijer intends to remain active in the field of long-term and responsible investing, which he helped develop during his time at PGGM. In the months ahead, in addition to maintaining continuity in his current role, Eloy will be supporting a smooth transition to his successor once identified.
Edwin Velzel, CEO at PGGM: ,,I am very grateful for Eloy's contribution during the past nine years, helping us evolve and move forward in an ever changing and challenging landscape. PGGM Investment Management has consistently delivered good long-term investment returns and enabled our clients to implement investment strategies that are more sustainable and impact driven.''
Eloy Lindeijer: ,,I have been fortunate that I was able to contribute to our growth and evolution as a pension investor, with a strong platform in both public and private markets. The opportunity to build a best-in-class organization and to collaborate with our clients and likeminded peers in setting higher ESG standards has been very rewarding.
,,I very much enjoyed working on a great number of amazing initiatives with such passionate colleagues and partners. In particular, I wish to highlight that the ambitious mission and responsible investment targets of our client PFZW will continue to be a source of strong inspiration for me. On a personal level I now look forward to pursue new challenges in the long-term asset owner community, with a continued focus on impact investing and sustainable finance.''
About PGGM
PGGM is a cooperative Dutch pension fund service provider. Institutional clients are offered: asset management, pension fund management, policy advice and management support. On December 31, 2019 PGGM had EUR 252 billion in assets under management and was administrating pensions of 4.4 million participants. Around 750,000 workers in the Dutch healthcare are connected to PGGM&CO, our members organization. Either alone or together with strategic partners, PGGM develops future solutions by linking together pension, care, housing and work.
www.pggm.nl
Share or Print Article
click on the icon