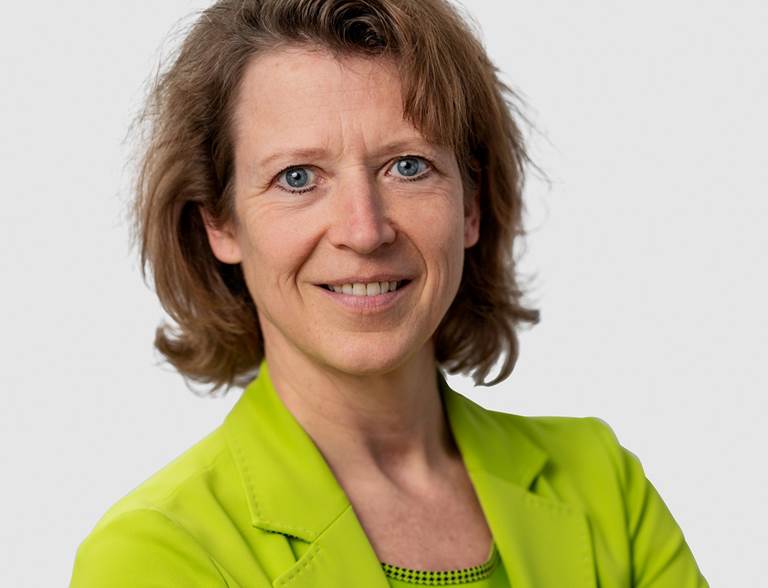 Geraldine Leegwater new Chief Investment Management at PGGM
On 1 November 2020, Geraldine Leegwater is joining the Executive Committee at PGGM as Chief Investment Management. She succeeds Eloy Lindeijer, who has occupied this role since 2011 and who is leaving PGGM on 1 October.
Leegwater (48) is currently a trustee of the Dutch pension fund ABP, where she chairs the investment committee. She is also a member of the investment committee of De Nederlandsche Bank. She will resign these positions when she joins PGGM. However, she will continue to be associated with the pension study programmes at the ESAA, which is linked to Erasmus University Rotterdam.
At PGGM, Leegwater will represent the Investment Management business unit in the Executive Committee, which is responsible for the daily management of the company. Her appointment is subject to the approval of the German supervisory authority BaFin.
Edwin Velzel, CEO of PGGM: 'Geraldine will bring a combination of extensive management experience in the pension sector and a great deal of investment expertise. That is very welcome in a period of massive changes, both in pensions and in the world outside.'
Geraldine Leegwater: 'PGGM plays a leading role in the Dutch pension sector, for example in helping to shape a new pension system. As a pension investor, the organisation is actively involved in initiatives at home and abroad to improve the sustainability of investments. And with its heritage and ties in the Dutch healthcare and welfare sector, PGGM recognises the huge social value of this sector which has my particular attention. All this makes PGGM an organisation to which I look forward to contributing, particularly in the period of change ahead.'
About PGGM
PGGM is a cooperative Dutch pension fund service provider. Institutional clients are offered: asset management, pension fund management, policy advice and management support. On June 30, 2020 PGGM had EUR 246 billion in assets under management and was administrating pensions of 4.4 million participants. Around 750,000 workers in the Dutch healthcare are connected to PGGM&CO, our members organization. Either alone or together with strategic partners, PGGM develops future solutions by linking together pension, care, housing and work.
www.pggm.nl
Share or Print Article
click on the icon