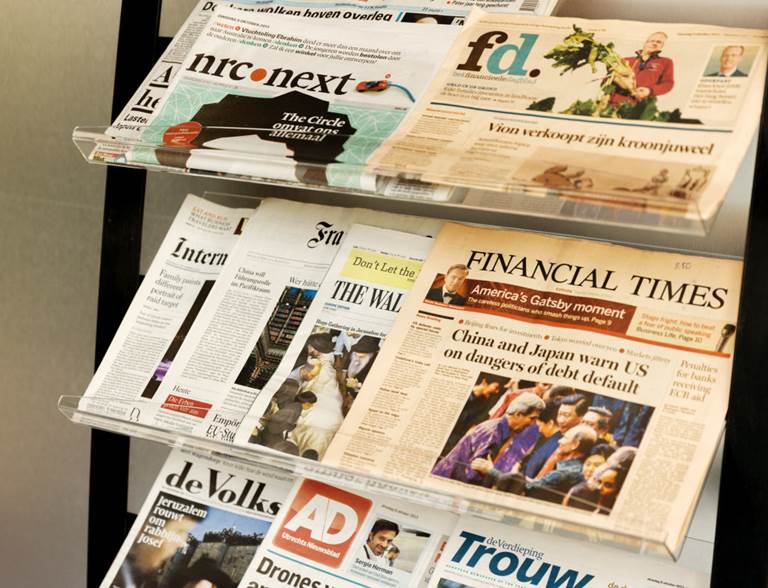 Globalvia Investment capability boosted up to Euro 1.0 billion
​OPTrust, PGGM and USS, current shareholders in Globalvia, have announced their commitment to deploy an additional EUR 1.0 billion into transport infrastructure projects globally.
Globalvia is a worldwide infrastructure concession management leader which has been ranked 5th largest by number of road and rail concessions, 4th largest by geographical presence and 1st within mass transit rail. Globalvia was acquired by OPTrust, PGGM and USS from Bankia, a Spanish bank, and FCC, a global construction company. The platform, led by these three international pension funds, manages 27 projects throughout eight different countries – Spain, USA, Portugal, Ireland, Andorra, Mexico, Costa Rica and Chile. Combined, Globalvia manages more than 1,600 km of highways and more than 90 km of railway lines, providing services to over 250 million users annually.
Established in 2007, Globalvia has developed a reputation as a leading road and rail platform with the ability to optimize operations and maintenance ("O&M") and manage construction risk and traffic ramp in long term concessions. In December 2016, the company acquired the Pocahontas Parkway, the second longest brownfield toll road concession currently operating in the U.S. with a contract term that expires in 2105. The acquisition of this toll road based in Richmond, Virginia has established a strategic presence for the company in the US market, 'paving the way' for future investments into North American road and rail concessions. In 2017, the company also closed a number of acquisitions in Portugal. In February, Globalvia acquired the first block of shares in the A23 – Beira Interior highway in Portugal. The company also became a majority shareholder in Transmontana (Autoestradas XXI), a 194-km highway located in northern Portugal. In October, the company completed the acquisition of 100% of the shares in Transmontana by acquiring the remaining 22%. With these operations, Globalvia consolidated its position in Portugal, managing two of the largest toll road concession assets in the country.
In August 2017 the company reached an agreement to acquire a 100% stake of Costa Arauco (formerly known as Ruta 160) in Chile. This highway is a 90 km toll road that connects the province of Arauco to Concepción, in the south of Chile. Following the acquisition, Globalvia now manages three of the country's largest highways, representing over 400 km of motorways.
Since OPTrust, PGGM and USS' initial involvement in the business, Globalvia has invested almost EUR 1 billion into both existing concessions and new acquisitions. The three shareholders have now committed additional funds to grow the company, in turn providing their support to its long term strategic plan, with a specific emphasis on the North American market.
Globalvia's objective is to continue growing by acquiring road and rail projects to become the foremost player in the global transport infrastructure market. Globalvia seeks to incorporate new and stable projects to its portfolio in countries that ensure legal certainty, and is ready to do so with innovative funding solutions.
In the words of Javier Pérez Fortea, CEO of the company: "We believe we have the best management teams for our assets and devote our work to providing safety and service, while we thrive on navigating the wave of innovation. We take pride in our flexibility that allows us to grow and build value for the shareholders and the communities in which we are present".
Gavin Ingram, Global Head of Infrastructure, OPTrust adds: "Globalvia continues to be a very successful investment for OPTrust and represents a key strategic platform in our Infrastructure portfolio. We are very pleased to increase our commitment to the Globalvia platform to continue to support and benefit from the team's strong operational and investment capabilities. Alongside our partners in PGGM and USS, we look forward to capitalizing on future growth opportunities and the continued success of Globalvia".
Erik van de Brake, head of PGGM's infrastructure division comments that Globalvia is one of PGGM's cornerstone infrastructure investments since 2012. "Transportation assets have proven to deliver strong and stable returns to our pension fund clients. By increasing our commitment to Globalvia our clients continue to benefit from the outstanding investment and operational capabilities of the Globalvia team. This partnership greatly expands our exposure to transportation infrastructure globally', he said.'
Gavin Merchant, Head of Real Assets at USS commented "Globalvia is a leading owner and operator of road and rail concessions globally. The business has performed exceptionally well since USS first acquired an interest to fund its expansion into new markets like North America as well as investing in new and existing concessions in its local Spanish and Portuguese market. USS' increased commitment to Globalvia reinforces our confidence in the Company and the Management team delivering our growth strategy."
About OPTrust
With net assets of over $20 billion, OPTrust invests and manages one of Canada's largest pension funds and administers the OPSEU Pension Plan, a defined benefit plan with over 92,000 members and retirees. OPTrust is a global investor in a broad range of asset classes including Canadian and foreign equities, fixed income, real estate, infrastructure and private markets, and has a team of highly experienced investment professionals located in Toronto, London and Sydney. As a pension management organization, OPTrust's mission is to pay pensions today, preserve pensions for tomorrow.
About PGGM
PGGM is a cooperative Dutch pension fund service provider. Institutional clients are offered: asset management, pension fund management, policy advice and management support. On December 31, 2017 PGGM had EUR 218 billion in assets under management and was administrating pensions of 3 million participants. Around 725,000 workers in the Dutch healthcare are connected to PGGM&CO, our members organization. Either alone or together with strategic partners, PGGM develops future solutions by linking together pension, care, housing and work.
About USS
Universities Superannuation Scheme was established in 1975 as the principal pension scheme for universities and other higher education institutions in the UK. It has around 390,000 scheme members across more than 350 institutions and is one of the largest pension schemes in the UK, with total fund assets of approximately £60 billion (as at 31 March 2017).
The scheme's trustee is Universities Superannuation Scheme Limited, a corporate trustee which provides scheme management and trusteeship from its offices based in Liverpool and London in the UK. The trustee company delegates implementation of its investment strategy to a wholly-owned investment management subsidiary company - USS Investment Management Limited - which provides in-house investment management and advisory services.
Share or Print Article
click on the icon