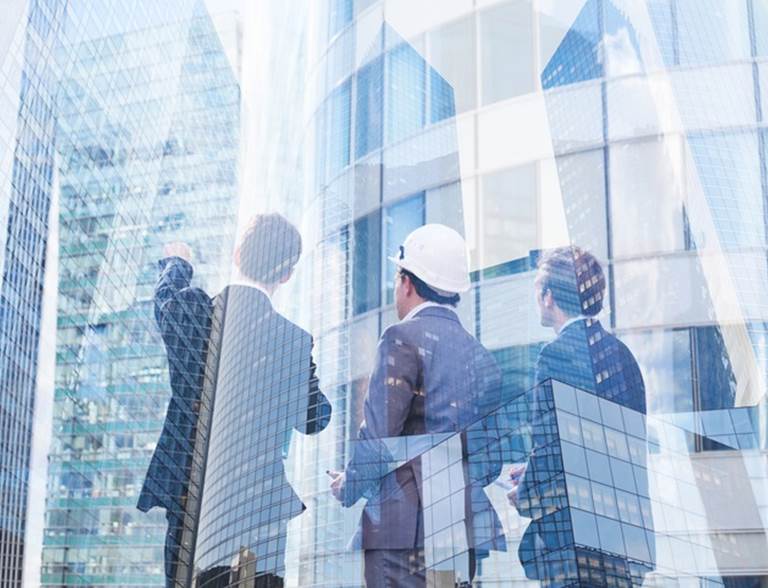 Lendlease establishes S$1 billion innovation partnership with PGGM
Lendlease announced today that it has entered into an agreement with Dutch pension fund manager PGGM to create the Lendlease Innovation Limited Partnership.
• The partnership will invest in a portfolio of innovation and life science focused real estate assets with a focus on Australia, Japan and Singapore;
• It will leverage Lendlease's expertise in placemaking by creating hubs of economic activity where innovation, entrepreneurship, creativity and placemaking intersect;
• First asset in the partnership is located in Yokohama, Japan.
The S$1 billion partnership will invest in real estate assets in the innovation and life science space with a focus on Australia, Japan and Singapore. PGGM will hold an 85 per cent interest and Lendlease 15 per cent.
Lendlease will provide services to the partnership based on the assets' needs, which include investment management and development management. The partnership will leverage Lendlease's expertise in placemaking by creating hubs of economic activity where innovation, entrepreneurship, creativity and placemaking intersect.
The partnership has already secured its first asset, a commercial property in Yokohama, Japan. The 12-storey freehold property is in close proximity to established clusters of high-tech, knowledge-intensive R&D and innovation operations in Yokohama's Minato Mirai district. Minato Mirai is an established R&D and innovation hub, home to the R&D operations of companies such as Sony, Shiseido and Hyundai.
Justin Gabbani, Chief Executive Officer, Asia, Lendlease, said, "Technological advances and higher R&D spend, driven by an aging population, are signaling a growing demand for real estate hubs and development centres that are focused on research, innovation and advancing next-gen technology. The establishment of an innovation-focused investment partnership together with our long term partner PGGM is a vote of confidence in Lendlease's position as a global real estate and investment leader. This partnership also leverages our deep expertise in the life science sector with more than 20 years' experience. We look forward to continue building our partnership with PGGM."
"We believe that the increased focus on health combined with substantial investments in technology will give a boost to the innovation and life science sectors in Asia Pacific. This focus on life sciences is supported by our client PFZW who manages a pension scheme for the Dutch healthcare sector with three million members. Our partnership with Lendlease which has been developing over 25 years gives PGGM a chance to build a portfolio of assets in the hubs where innovation, talent and knowledge come together. We are excited that we can leverage Lendlease's ability to identify attractive opportunities in these markets and to benefit from their extensive experience in innovation, life sciences and their global leadership in these sectors," said Jikke de Wit and Ping Ip from PGGM Private Real Estate in a joint statement.
About Lendlease
Lendlease is an international real estate group with core expertise in shaping cities and creating strong and connected communities. Our purpose is we create value through places where communities thrive.Headquartered in Sydney, Australia, and listed on the Australian Securities Exchange, Lendlease has operations in Australia, Asia, Europe and the Americas, with approximately 8,000 employees internationally.
Our core capabilities are reflected in our operating segments of Investments, Development and Construction. We are known as 联实 in Chinese.
For more information, please visit: www.lendlease.com
About PGGM
PGGM is a not-for-profit cooperative pension fund service provider. As a pensions administrator, asset manager and advisor to pension fund boards, it executes its social mandate: to provide for good old-age incomes for 4.4 million participants in the Netherlands. On March 31, 2022 PGGM managed long-term pension capital of EUR 273 billion worldwide. Rooted firmly in the Dutch healthcare sector, PGGM develops innovative provisions for labour market issues in this sector, alone or with strategic partners. Our member organisation PGGM&CO supports 764,000 workers and pensioners with a background in healthcare.
www.pggm.nl.
Share or Print Article
click on the icon