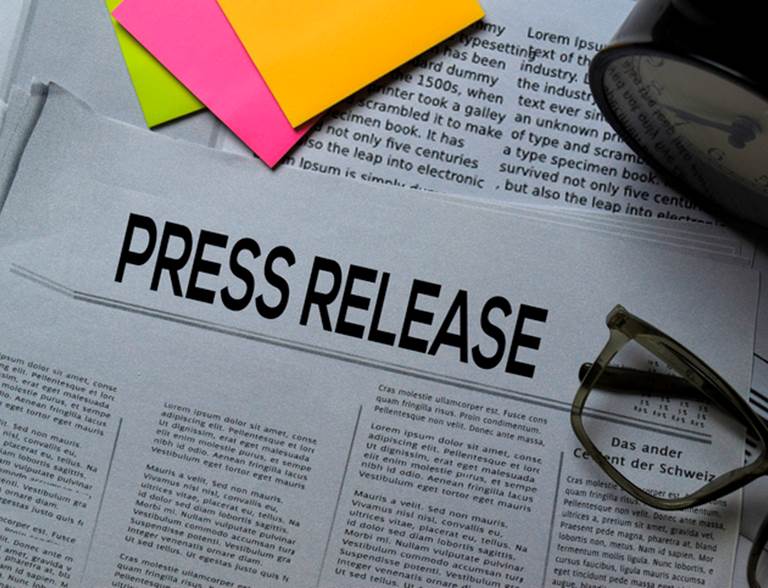 PGGM and Rockspring launch EUR 250M Berlin joint venture
​​Commitment to invest in 'tech hot spots' real estate
PGGM Private Real Estate and Rockspring Property Investment Managers LLP ("Rockspring") have launched a new joint venture to invest in Berlin value-add offices for companies in dynamic sectors including media, telecommunications and technology. Total initial funding for the joint venture is EUR 250 million, with the joint venture's first acquisition having recently been closed in Kreuzberg.
With this new joint venture, PGGM and Rockspring are aiming to respond to the growing demand from fast growing technology companies with a media, IT and telecommunications focus for modern, flexible office solutions in tech hot spots within the German capital, like Kreuzberg, Mitte, Friedrichshain and Mediaspree.
The joint venture expects to close four to six transactions over the next 18 months. It will focus on existing real estate assets which provide the opportunity to add value, in terms of both improving sustainability and creating services and facilities that contribute to a healthy environment in and around the office. Rockspring's Berlin office will source and asset manage the portfolio for the new joint venture.
The strategy will be realised initially through the joint venture's first acquisition, comprising a former factory site which totals 9,270 sqm at Ritterstrasse 12-14. The existing seven storey building, which is located in the heart of Kreuzberg, is fully let to a range of tenants on short term leases at relatively low rents. The property includes an undeveloped site with a building permit for 5,520 sqm of lettable space, where construction is scheduled to start at the end of 2017. The joint venture is focused on achieving a low CO2 footprint for the total site, the new office building included.
The PGGM-Rockspring joint venture builds on an ongoing successful partnership that has developed over the last 20 years and which has to date invested EUR 950 million in German retail real estate. The new joint venture is part of PGGM Private Real Estate's policy to set up strategic partnerships with prominent real estate managers that have a proven expertise of specific local markets in the most dynamic urban areas in Europe, America, Asia and Australia.
This partnership strategy enables PGGM Private Real Estate to take sufficient control over its investments and execute an ambitious sustainability agenda. The PGGM EUR 11 billion private real estate portfolio has to contribute to a reduction of 50 percent of the CO2 footprint of the overall portfolio PGGM is managing on behalf of its client PFZW, a Dutch pension fund for the health care sector. The partnership strategy is also chosen to lower management costs of the investments.
Thijs van Gelder, Director PGGM Private Real Estate: "We are extremely pleased with this next step in our partnership with Rockspring. The economical and demographical developments are making Berlin a very attractive location for young and highly educated people and fast growing tech companies. This results in strong demand for modern office space. As the supply is limited this partnership will focus on creating additional space and increase the sustainable performance of the assets and take care of the wellbeing of its tenants.''
Guido Verhoef, Head of PGGM Private Real Estate: "The investment strategy is part of our broader European office strategy. We want to combine attractive financial returns while making office buildings which are located in upcoming locations more energy efficient. The chosen partnership model offers the opportunity to adequately time the investment decision, which is crucial to successfully invest in a cyclical sector like offices.''
Paul Hampton, Partner at Rockspring said: "As a business, we have partnered with PGGM for over 20 years and to that end, we are thrilled to be extending that relationship further by way of this joint venture. We have carried out extensive research into the increasing demand for space from the growing TMT sector in Berlin and combined with a recently expanded team of asset managers and transaction professionals headquartered in Berlin, we are excited about the prospects for this programme."
Stuart Reid, Partner at Rockspring in charge of Germany added: "Berlin has really moved on from 2004 when the town mayor described the city as 'poor but sexy'. The capital is now coming of age and offers huge future potential based off a relatively low capital value base. There is no other European city with such strong net office absorption and population, job and business growth. Berlin is the first truly international German city and is destined to be the winner as new and established businesses battle it out across Europe in the 'search for and retention of talent'. Berlin offers a lot of advantages including a relatively low cost of living, a multi-cultural population base, ease of living and working in English (or other foreign languages) and has a very strong restaurant, night life and cultural scene – major advantages to the younger employment base."
About PGGM
PGGM is a cooperative Dutch pension fund service provider. Institutional clients are offered: asset management, pension fund management, policy advice and management support. On December 31, 2016 PGGM had EUR 205.8 billion in assets under management. The PGGM cooperative has approximately 720,000 members and is helping them to realize a valuable future. Either alone or together with strategic partners, PGGM develops future solutions by linking together pension, care, housing and work.
www.pggm.nl
About Rockspring
Rockspring Property Investment Managers LLP is a professional investment fiduciary specialising in the acquisition and management of commercial property throughout the UK and continental Europe on behalf of major institutional clients - either directly for single-client accounts or through the Group's series of tax-efficient, co-mingled investment funds. Rockspring is authorised and regulated by the FCA.
Fully independent and 100% owned by its Senior Management and employees, Rockspring is headquartered in London and has a network of offices in Amsterdam, Berlin, Brussels, Madrid, Paris and Warsaw as well as Client Services offices in Seoul and Sydney. Its Executive Committee includes Robert Gilchrist (Chief Executive), Edmund Craston (Managing Director) and Ian Baker (Partner - Finance).
Rockspring was established in 1984 by founder and Non – Executive Chairman, Richard Plummer.
As at March 2017 Rockspring had gross assets of €7.7 billion in funds under management and undrawn commitments. It represents a diverse client base including Rockspring Hanover Property Unit Trust, Rockspring PanEuropean Property Limited Partnership, Rockspring TransEuropean IV, V and VI, The Rockspring German Retail Box Fund, Rockspring UK Value Funds 1 and 2, and single client mandates. Rockspring's property assets are currently located in the UK and 11 other European countries.
For further information, please visit www.rockspringpim.com
Share or Print Article
click on the icon