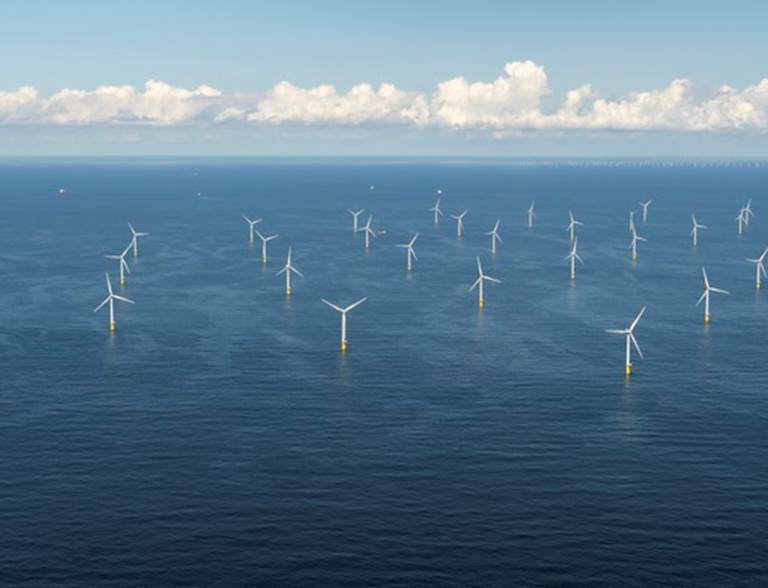 PGGM Infrastructure Fund increases interest in Walney windfarm
​PGGM Infrastructure Fund has increased its ownership interest in Walney windfarm, which is located in the Irish Sea.
A 9.9% interest was acquired from Ampère Equity Fund which is managed by DIF. PGGM Infrastructure Fund now owns 24.8% of Walney Offshore Windfarms Ltd, a project with 367 MW of installed capacity of electricity generation which provides over 300,000 English households with clean energy.
Since 2012 PGGM already had a 14.9% interest in the windfarm, which on completion was the largest offshore wind project in the world. With the expansion of the interest in Walney, PGGM Infrastructure Fund has now invested directly in more than 1 GW generating capacity of renewable energy. This is roughly equally spread over wind and solar energy, located in Europe and in the United States.
Since it became operational, Walney has been contributing to the pensions of PGGM clients, such as Pensioenfonds Zorg en Welzijn (the Dutch pension fund for the care and welfare sector). PGGM has classified its increased interest in Walney as an investment in climate solutions where market-rate financial returns are accompanied by a measurable positive impact on climate.
Erik van de Brake, Head of Infrastructure at PGGM: 'Walney was the first large-scale investment in offshore wind for PGGM and we have been able to use this experience to further invest in the windfarm sector. PGGM is investing long-term pension capital and therefore able to play an important role in financing the energy transition on behalf of its clients, in the Netherlands and abroad.'
About PGGM
PGGM is a cooperative Dutch pension fund service provider. Institutional clients are offered: asset management, pension fund management, policy advice and management support. On June 30, 2019 PGGM had EUR 238 billion in assets under management and was administrating pensions of 4.4 million participants. Around 750,000 workers in the Dutch healthcare are connected to PGGM&CO, our members organization. Either alone or together with strategic partners, PGGM develops future solutions by linking together pension, care, housing and work.
www.pggm.nl
Share or Print Article
click on the icon