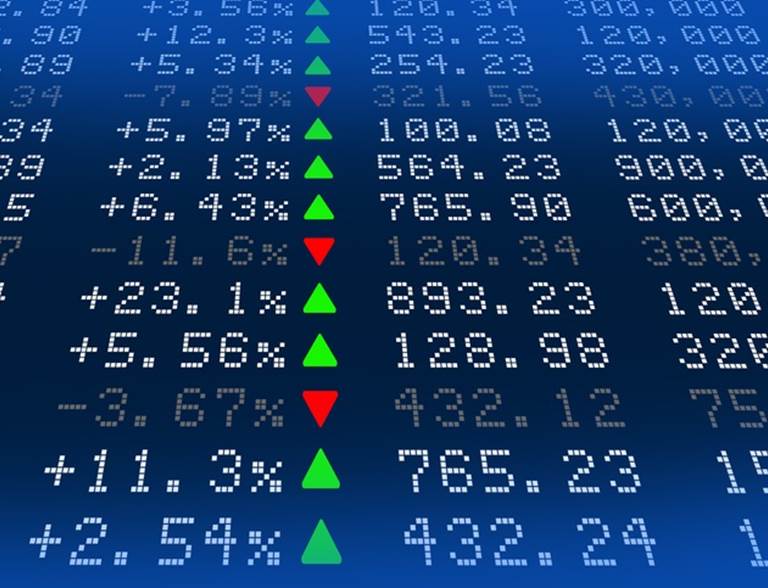 Swiss Re and PGGM enter into second private sidecar transaction
Zurich – Swiss Re has successfully closed a second private sidecar transaction with the Dutch pension fund manager PGGM. The transaction increases PGGM's overall investment in Swiss Re's sidecar vehicle, Viaduct Re Ltd., to over USD 500 million.
Swiss Re's sidecar vehicle receives second investment from Dutch pension investor PGGM
Swiss Re's fully-capitalised sidecar covers a share of Swiss Re's worldwide treaty reinsurance business
PGGM's total investment in Swiss Re's private sidecars is now in excess of USD 500 million
The transaction is a further milestone for Swiss Re's Alternative Capital Partners team, which was formed in 2019 to manage Swiss Re's third-party capital activities. Alternative Capital Partners enables Swiss Re to grow its natural catastrophe book and proactively manage its risk appetite by making use of a broad range of third-party capital and retrocession instruments.
Philipp Rüede, Head Alternative Capital Partners at Swiss Re, said, "We are very excited to strengthen our relationship with one of the leading and most sophisticated investors in the ILS market. Swiss Re has built a market-leading position as the home for natural catastrophe risks based on our experience in underwriting, our proprietary R&D and our strong client franchise. We are delighted to strengthen our long-term ties with PGGM, a similarly innovative partner."
The transaction allows PGGM to access a portion of Swiss Re's core natural catastrophe property treaty reinsurance portfolio through Viaduct Re Ltd., a special purpose insurer and segregated accounts company. PGGM's investment fully capitalises a new and distinct sidecar covering worldwide treaty reinsurance business focused on natural catastrophe perils. In addition, the transaction increases PGGM's investment into an initial sidecar established in July 2019, which focuses on U.S. property reinsurance risks.
Eveline Takken-Somers, Senior Director at PGGM, said, "We are delighted about deepening and expanding our partnership with Swiss Re and we are impressed by the timeframe in which we managed to achieve this together. Through our investment in Viaduct Re we gain access to Swiss Re's excellent global underwriting, modelling capabilities and claims handling expertise. This transaction allows us to further optimize our client's steadily growing Insurance Linked Investments portfolio. We particularly value Swiss Re's transparency and open mind towards new products and look forward to continuing to work with them."
Swiss Re Capital Markets Limited
In the European Union, securities products and services are offered through Swiss Re Capital Markets Limited. Swiss Re Capital Markets Limited is authorised and regulated in the U.K. by the Financial Conduct Authority, and benefits from a passport into certain Member States of the European Union pursuant to the Markets in Financial Instruments Directive 2004/39/EC. Swiss Re Capital Markets Limited is a wholly-owned subsidiary of Swiss Re Ltd.
Swiss Re
The Swiss Re Group is one of the world's leading providers of reinsurance, insurance and other forms of insurance-based risk transfer, working to make the world more resilient. It anticipates and manages risk – from natural catastrophes to climate change, from ageing populations to cybercrime. The aim of the Swiss Re Group is to enable society to thrive and progress, creating new opportunities and solutions for its clients. Headquartered in Zurich, Switzerland, where it was founded in 1863, the Swiss Re Group operates through a network of around 80 offices globally. It is organised into three Business Units, each with a distinct strategy and set of objectives contributing to the Group's overall mission.
About PGGM
PGGM is a cooperative Dutch pension fund service provider. Institutional clients are offered: asset management, pension fund management, policy advice and management support. On December 31, 2019 PGGM had EUR 252 billion in assets under management and was administrating pensions of 4.4 million participants. Around 750,000 workers in the Dutch healthcare are connected to PGGM&CO, our members organization. Either alone or together with strategic partners, PGGM develops future solutions by linking together pension, care, housing and work.
www.pggm.nl
Share or Print Article
click on the icon