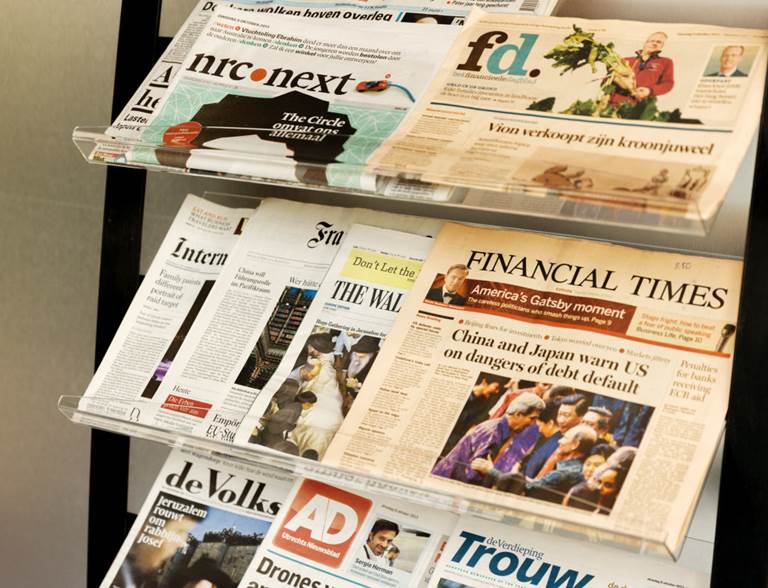 American Tower Corporation and PGGM announce creation of European joint venture
​Boston, Massachusetts and Zeist, Netherlands – American Tower Corporation (NYSE: AMT) and Dutch asset manager PGGM today announced entry into a definitive agreement to form a joint venture ("ATC Europe"), which will focus on pursuing telecommunications real estate investment opportunities in select countries on the continent.
At closing, AMT will contribute its German assets into ATC Europe and PGGM will acquire a 49% interest in ATC Europe. American Tower will retain operational control and day-to-day oversight of ATC Europe.
"We are pleased to be able to enter into this partnership with PGGM," said James D. Taiclet, Jr., American Tower's Chairman, President and Chief Executive Officer. "We believe that the combination of PGGM's long-term investment philosophy and extensive knowledge of the European landscape with American Tower's proven track record of investing in and operating telecommunications real estate assets will establish a compelling platform for future investment opportunities. Further, the transaction supports our objective to continue to drive double digit total shareholder return by selectively pursuing growth across Europe, while at the same time reinvesting the proceeds from this transaction into higher growth assets around the world by utilizing our disciplined capital allocation process."
Commenting on the transaction, PGGM's Chief Investment Officer Private Markets, Frank Roeters van Lennep said, "We are proud to partner with American Tower. Telecommunication real estate assets provide an essential infrastructure to support the mobile communication ecosystem. As a long-term investor in the infrastructure asset class, we are keen on investing in the European real economy, targeting stable long-term returns for the participants of the pension funds for whom we invest. The joint venture with American Tower provides PGGM with a unique opportunity to join forces with a global market leader in the sector and to benefit from their extensive experience."
Bank of America Merrill Lynch is acting as financial advisor to American Tower. The transaction is subject to customary closing conditions and is expected to close before the end of 2016.
About American Tower
American Tower, one of the largest global REITs, is a leading independent owner, operator and developer of multitenant communications real estate with a portfolio of over 144,000 communications sites. For more information about American Tower, please visit www.americantower.com.
About PGGM
PGGM is a cooperative Dutch pension fund service provider. Institutional clients are offered: asset management, pension fund management, policy advice and management support. On June 30, 2016, PGGM had EUR 200.2 billion in assets under management. Either alone or together with strategic partners, PGGM develops future solutions by linking together pension, care, housing and work.
www.pggm.nl
Cautionary Language Regarding Forward-Looking Statements
This press release contains statements about future events and expectations, or "forward-looking statements," all of which are inherently uncertain. We have based those forward looking statements on management's current expectations and assumptions and not on historical facts. Examples of these statements include, but are not limited to, statements regarding the proposed closing of the transaction described above and the future investment activities of the joint venture. These forward-looking statements involve a number of risks and uncertainties. For important factors that may cause actual results to differ materially from those indicated in our forward-looking statements, we refer you to the information contained in Item 1A of our Form 10-K for the year ended December 31, 2015 under the caption "Risk Factors" and in other filings we make with the Securities and Exchange Commission. We undertake no obligation to update the information contained in this press release to reflect subsequently occurring events or circumstances.
Share or Print Article
click on the icon