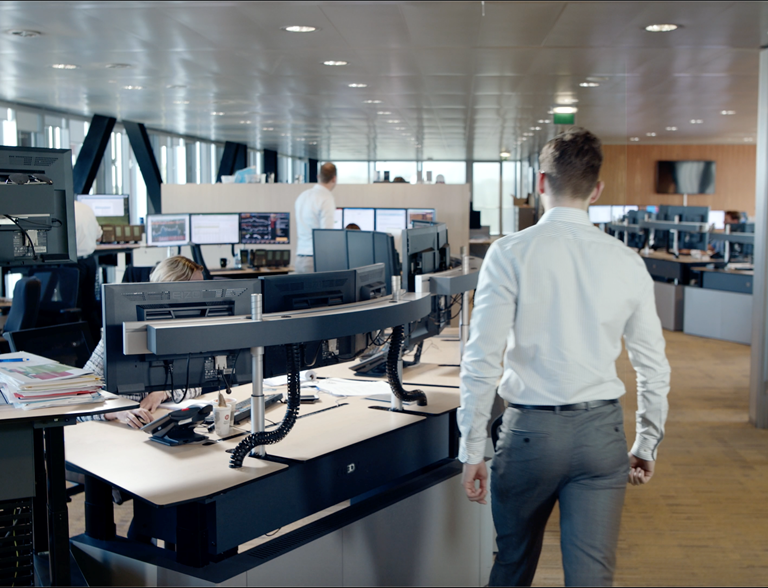 Our investments
At PGGM Investments, we work to fulfil the ambition of our clients by achieving good financial return through long-term value creation, offering a positive contribution to society and the environment. We call this 3D investing, with a focus on return, impact and risk.
The fiduciary role is changing, with increasing demands being made of it by the legislator, participants and society as a whole. Participants are increasingly stressing pension funds to reflect upon the impact their investments are having on the world. Since financial risk and opportunity is intricately intertwined with the contribution to solving a problem like climate change, we put emphasis on this topic as well. Also, there is a growing trend among academics, moving away from the more narrow-minded risk/return approach, to one where long-term financial returns are only persistent if they're also offering a clear contribution to society, or at the very least, not negatively impacting society.
In the following chapters we show how we enrol a portfolio that offers a good financial return, but is also sustainable and has a lasting impact on the issues that matter most to our clients and their participants. In the areas of CO2 reduction, impact investing and the implementation of minimum sustainability standards, we made significant progress. For example, we developed a plan that will enable PFZW and PGGM Investments to make targeted reductions in CO2 emissions in the equity portfolio, while increasing the percentage of SDG investments. In addition, to ensure that the entire portfolio meets minimum sustainability requirements, the 'OECD screen' was implemented in both the public and private portfolios. Furthermore, despite uncertainties about the actual effective date, preparations are being made for the implementation of SFDR level 2, and the EU Taxonomy regulations.
As we fulfil the financial ambitions of our clients, we continuously try to answer questions arising from balancing return, risk and impact. We do this by combining the right people, expertise and technology to manage the assets of our clients. In 2021, we set further steps in developing our capabilities to measure and steer the impact of our investments.