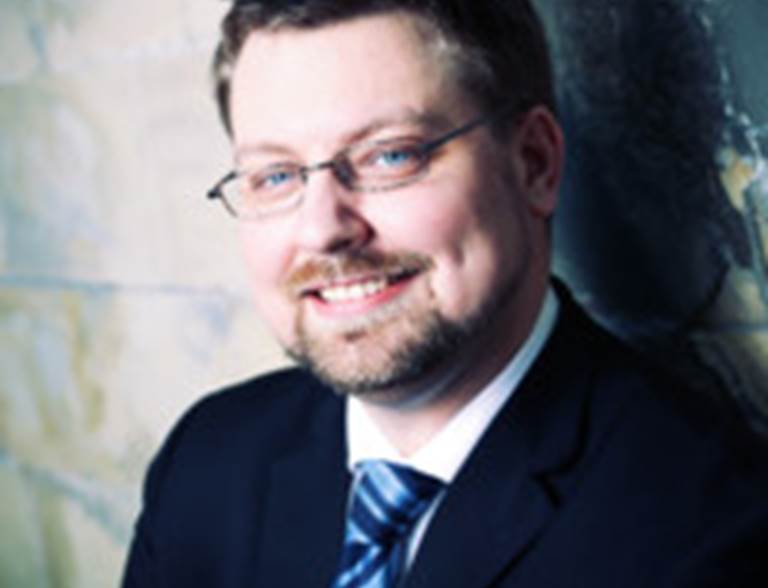 Data Analysis in Responsible Investment: Michael Kurz
Michael Kurz (32) has been working for PGGM Investments for approximately 1 ½ years now. He is a financial economist, and has a PhD in Finance from Maastricht University. His research focused on empirical asset pricing, banking, and the interconnections between banks and capital markets. Before his PhD, Michael studied in Germany and obtained a MSc in Economics and a BSc in Economics and Business Administration.
The Responsible Investment team
Michael is part of the Responsible Investment team. The team is a centre of expertise on sustainable finance in PGGM and is advising both the clients as well as the investors within PGGM on issues regarding sustainability. The team is also involved with the development of innovations and instruments in this area. Michael says: 'Many of the activities of the team are done in conjunction or collaboration with other institutional investors, as this is a highly innovative and changing field of work. The team manages ESG engagements, drives and coordinates ESG-integration across asset classes, and partners with portfolio managers and IT departments to implement our clients' sustainability policies.'
Using data to implement sustainability strategies
Within the RI team, Michael works as a data analyst. He says: 'My work focuses on data analytics, data management, and research around ESG integration and impact investing. I help my colleagues analysing and understanding complex datasets, find the right data to answer relevant questions by merging different data sources and structure the data in useful ways. I am also deeply involved in defining and implementing data-driven processes for ESG integration and in developing bespoke database solutions and dashboards.' What Michael likes most about his role is that he is able to work with a wide range of teams, asset classes, and strategies to find ways to implement our clients' sustainability strategies in the best way possible. Michael: 'My focus on ESG data allows me combine my passion for technology, analytics, and investment management.'
Needed skills

In order to do this work well, Michael thinks that an elaborate understanding of investment management in different asset classes is important. He explains: 'Approaches to ESG integration that work well in one asset class may have severe limitations or may not work at all in another asset class. In addition, strong data analysis skills and programming skills are important. Additionally, I would say that stakeholder management and communication play an important role as well.